Welcome to QikBizCRM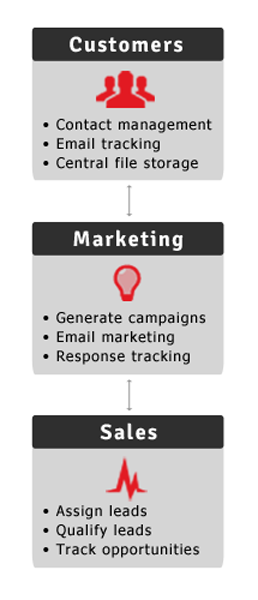 QikBizCRM is a lightweight customer relationship management system designed to help you easily, simply and efficiently track your new leads and existing customers.
It has been built due to the need for many businesses to have a simple system that all their staff can access from anywhere without being too complex to use.
We feel we have achieved this while keeping it easy to use so that you don't have to put your staff through extensive training.
Features
Manage & track your customers (Organisations / Contacts)
Manage & track your leads
Keep track of lost/won leads
Keep a record of all of your activities & interactions with customers and leads including your email conversations.
Attach files to activities, organisations, contacts & leads
Send Bulk emails to customers and handle unsubscribes automatically
Export Customers/Leads to CSV for Mail merges
Manage your team with multiple security levels
Manage ownership of customers & leads
See an overview of statistics related to your customers & leads
Optional integrated invoicing and billing system